Tax and Accounting Services for Businesses and Individuals
We are a premier tax and accounting firm based in Los Angeles, CA with offices in Beverly Hills and Encino, offering a full range of products and services, serving the needs of clients in all 50 states. Achieve peace of mind knowing you have dedicated CPAs, EAs, and tax professionals on your side.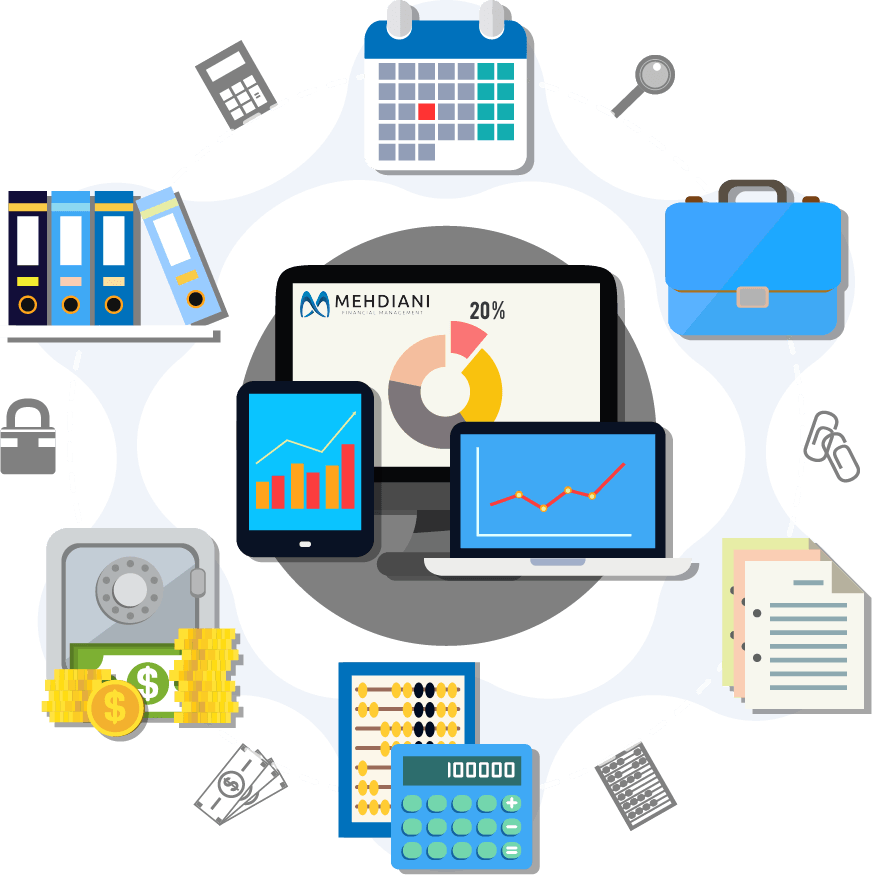 Tax, Accounting, and Financial Services
We provide tax preparation, tax planning, bookkeeping, financial statement preparation, payroll, and many other financial services.
With tax experts available year-round, let our team of CPAs, EAs, and tax professionals become part of your team.

Tax Preparation
We always seek to get you the highest possible tax savings so that you keep more of your hard-earned profits.
Tax Planning
The purpose of tax planning is to do a full analysis on a client's life and business, and get them to a better state where they are legally paying less in taxes.

Financial Statements
Financial statements and reports let you know where your business stands at any point in time.

Tax Resolution
If you owe taxes to the IRS or State tax authority, we can help negotiate payment terms or reduce your tax liability.

Bookkeeping
Maintaining good books will save you money in the long run and help you understand your business.

Payroll
Our Payroll Services will prepare your payroll so your company will never miss a tax deadline or pay the wrong amount in payroll taxes.

Business Formation
Select the optimal entity structure for your business and form your LLC or corporation with us.

Audit Representation
Whether the IRS, state, or local agency is auditing, our team will be by your side to make the process simpler.
We've compiled a calendar of key dates and deadlines for the 2019 tax season. Some dates have been updated to reflect the COVID-19 pandemic delays, but the list may not be complete or fully up-to-date. Please check the IRS and state websites for a complete list of current due dates and deadlines resulting from the COVID-19 pandemic.
read more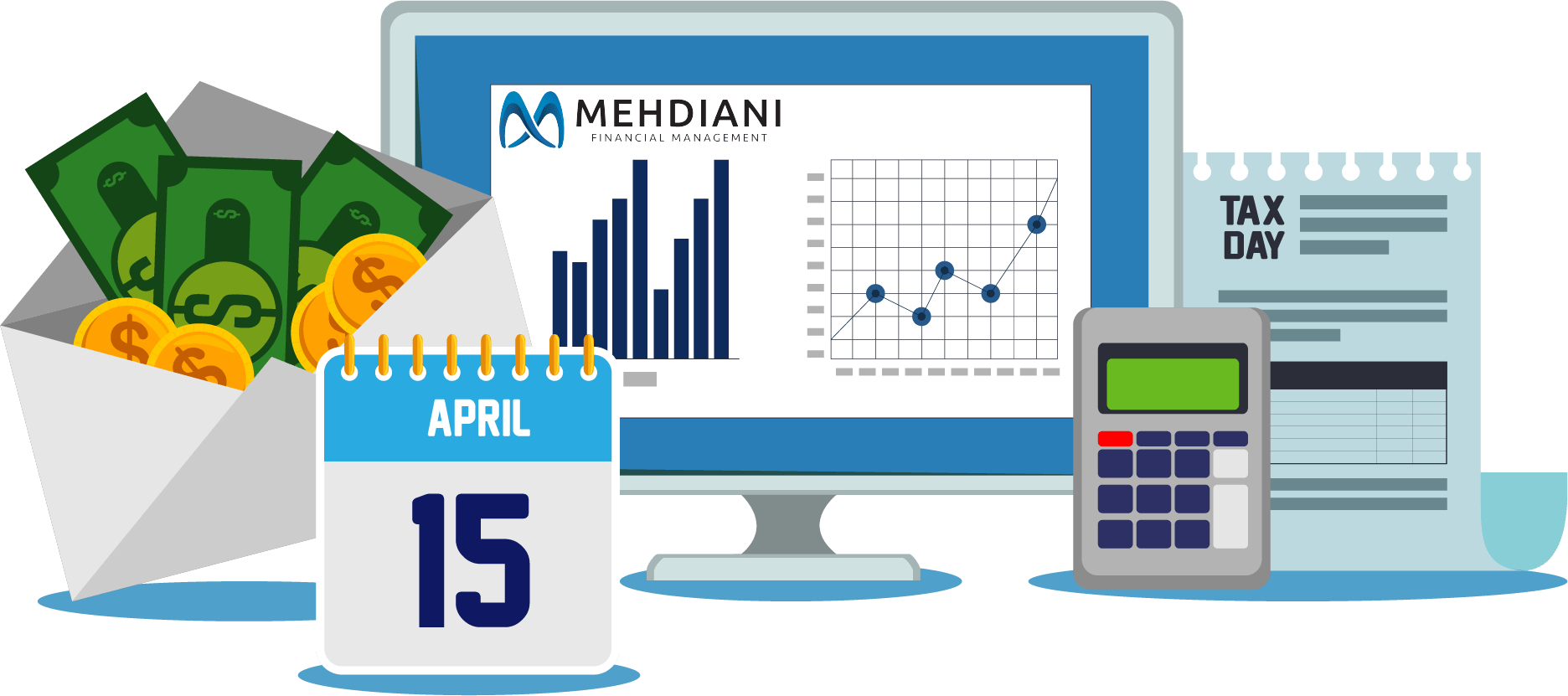 Free Business Tax Consultation
We are happy to provide an overall tax evaluation for your company free of charge whether you decide to use us or not. Mehdiani Financial Management is built on three core principles:
Excellent customer service – Should you have a question or concern, our pledge is to address them clearly and patiently.
We are dedicated to saving you money and providing you with the information you need to succeed.
Keep more of your hard-earned dollars via tax planning, top-notch bookkeeping systems, and full-service assistance with all of your tax, compliance and organizational challenges.
5 Star Customer Service Rating
"An exceptionally bright tax firm with a true commitment to helping business owners like me actually understand the logic behind certain tax strategies and bookkeeping methods. I highly recommend them to other business owners looking for accountants who are smart, tech-savvy, and still personable."
"This is the tax firm of the future. With accountants that understand and utilize technology, the finance side of my business is streamlined and easy to maintain. Their team is detail-oriented, smart, thoughtful, resourceful, and they get it done."
"I needed guidance on how to setup a corporation and run my new startup, so I contacted them for guidance. They helped me setup an S corporation, manage my bookkeeping and payroll, and make sure my taxes are filed properly and on time. I've been extremely satisfied with my experience every step of the way."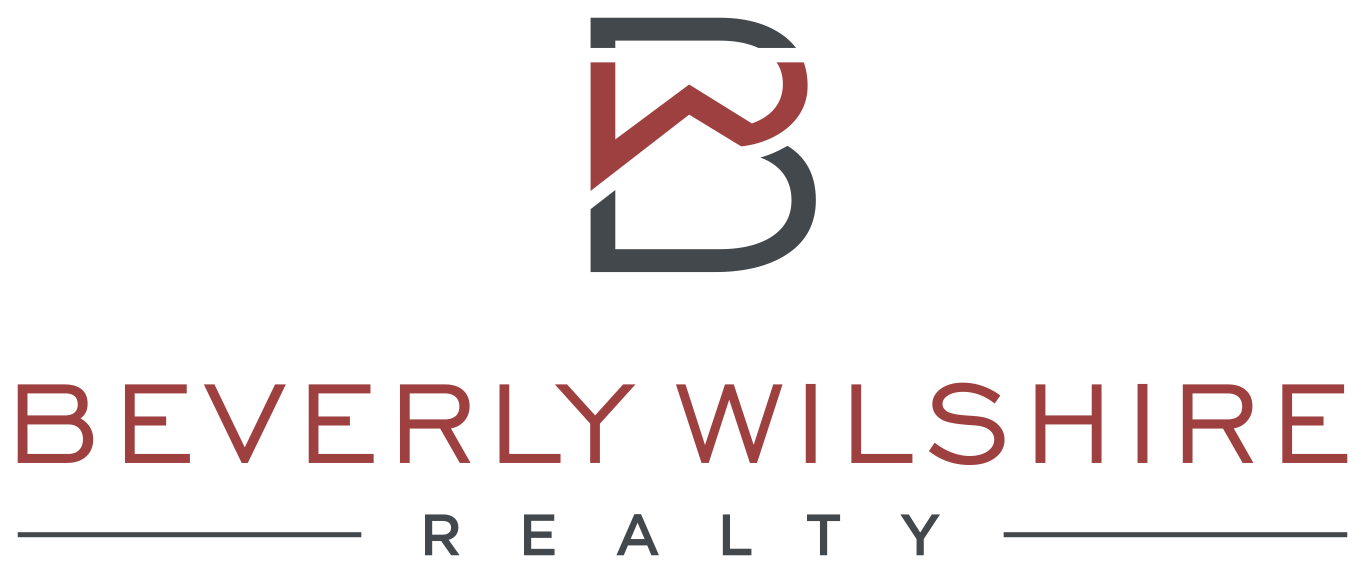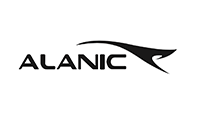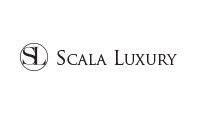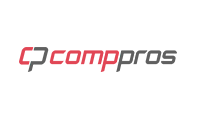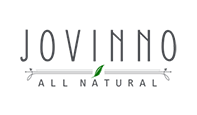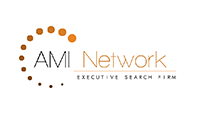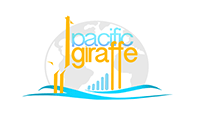 Let's Talk
Send us a message so we can connect. You can also call us at (310) 800-1472.
Locations
Beverly Hills Office:
9025 Wilshire Blvd, Suite 301
Beverly Hills, CA 90211
Encino Office:
16030 Ventura Blvd, Suite 490
Encino, CA 91436
Phone: (310) 800-1472
eFax: (310) 496-2565