Resources to assist you with your tax and accounting needs
Download tax organizers and worksheets to help you organize your tax documents and relevant information.
Need assistance or have questions?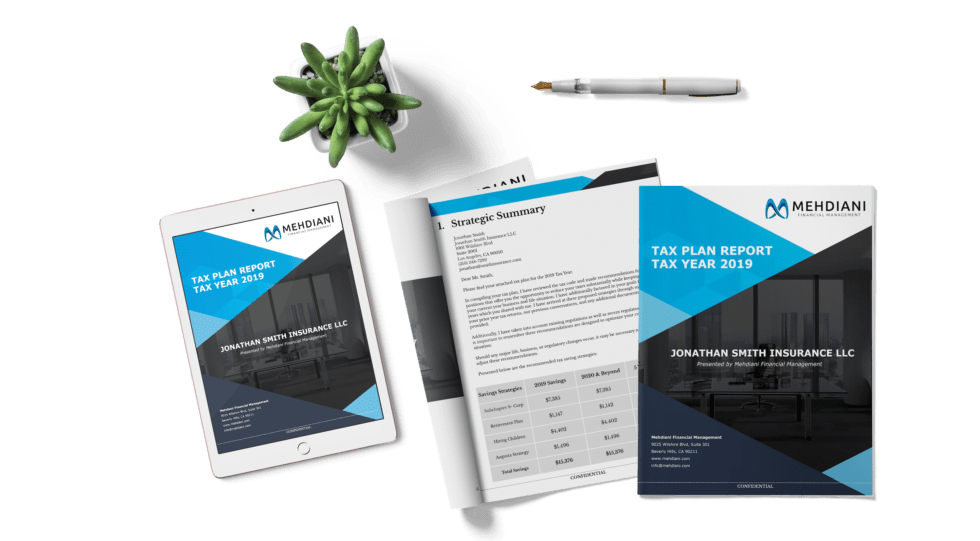 Individual Tax Organizers:
2019 Individual Tax Organizer
2018 Individual Tax Organizer
2017 Individual Tax Organizer
2016 Individual Tax Organizer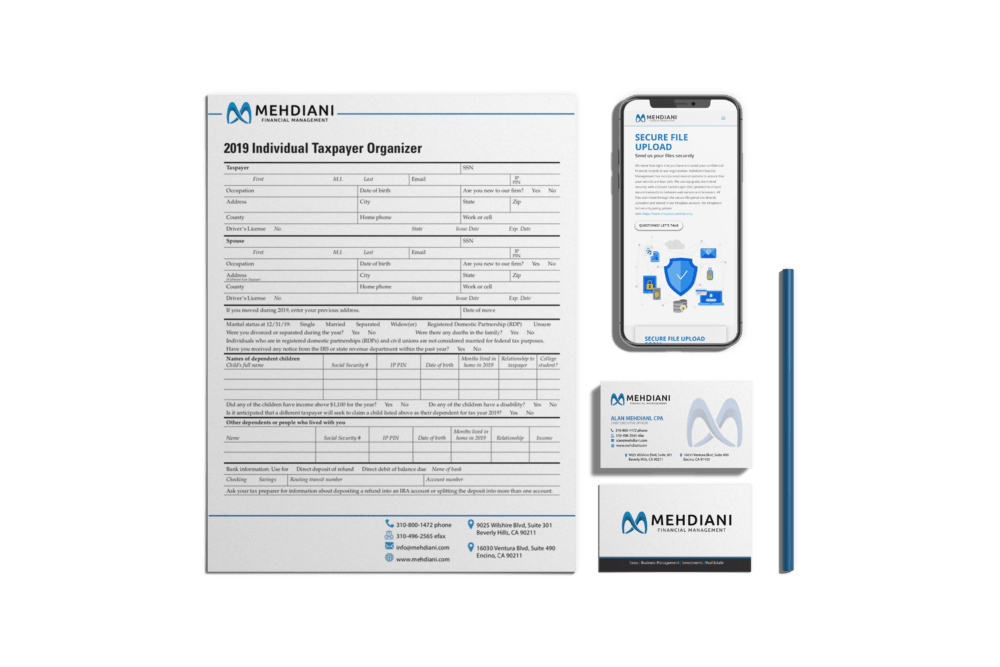 C Corporation Tax Organizer
S Corporation Tax Organizer
Partnership Tax Organizer
Estate and Trust Tax Organizer:
We're always a phone call or email away if you have any questions or concerns.
We've compiled the following frequently asked questions to address some of the most commonly asked questions. If your questions are not addressed here, contact us and we'll get back to you with answers.
We feel that our company has paid too much in taxes over the years. Are there any tricks to reducing our tax burden?
There is no substitute for great tax planning, and while not a "trick," saving money on taxes starts with that. Mehdiani Financial Management has custom-tailored tax planning services for individuals and businesses. Please call or email your tax professional at Mehdiani Financial Management for more information.
Can you help us determine the best structure for our company?
Absolutely! We offer a broad range of business services. Whether your business needs to be incorporated or some other type of entity, we can advise you on the best tax-saving structure. If incorporation makes sense, we can help you with those needs.
What do I need to get started?
Contact our professional staff at Mehdiani Financial Management by phone or send us a message and we will schedule a call to discuss your needs.
What kinds of information do you need to service my account?
For your business, we will likely need bank statements, receipts, and invoices. The more financial information we have on-hand, the better. Please remember that you may always contact us to ask questions as to documentation that may be needed.
How do I know that our company information will be kept confidential?
At Mehdiani Financial Management we are extremely careful to keep your financial information secure. We use state-of-the-art encryption technology, secure firewalls, and antivirus tools. We also have the advantage of having "real people" constantly keeping track of your account.
Is it possible for me to just mail copies of my records?
Yes! We will scan your documents for you into our secure file system. Please call or email your tax professional for more information on this service.
"An exceptionally bright tax firm with a true commitment to helping business owners like me actually understand the logic behind certain tax strategies and bookkeeping methods. I highly recommend them to other business owners looking for accountants who are smart, tech-savvy, and still personable."
"This is the tax firm of the future. With accountants that understand and utilize technology, the finance side of my business is streamlined and easy to maintain. Their team is detail-oriented, smart, thoughtful, resourceful, and they get it done."
"I needed guidance on how to setup a corporation and run my new startup, so I contacted them for guidance. They helped me setup an S corporation, manage my bookkeeping and payroll, and make sure my taxes are filed properly and on time. I've been extremely satisfied with my experience every step of the way."
Security & Reliability Safeguards
We never lose sight that you have entrusted your confidential financial records to our organization. Mehdiani Financial Management has incorporated several systems to insure that your records are kept safe. We use top grade, bank level security, with a Secure Socket Layer (SSL) protocol to ensure secure transactions between web servers and browsers.
The protocol uses a third party, a Certificate Authority (CA), to identify one end or both ends of the transactions. Any information that is communicated from your computer to Mehdiani Financial Management is automatically encrypted so that your documents and your sensitive credit card and bank account information are secure. Our computer systems have powerful firewalls to protect our secure servers and we have state-of-the-art anti-virus systems. We also believe in the "Human Factor." All of the staff members at Mehdiani Financial Management have been trained to recognize any irregularities in the way your account is being accessed. We are always pleased to answer any security concerns.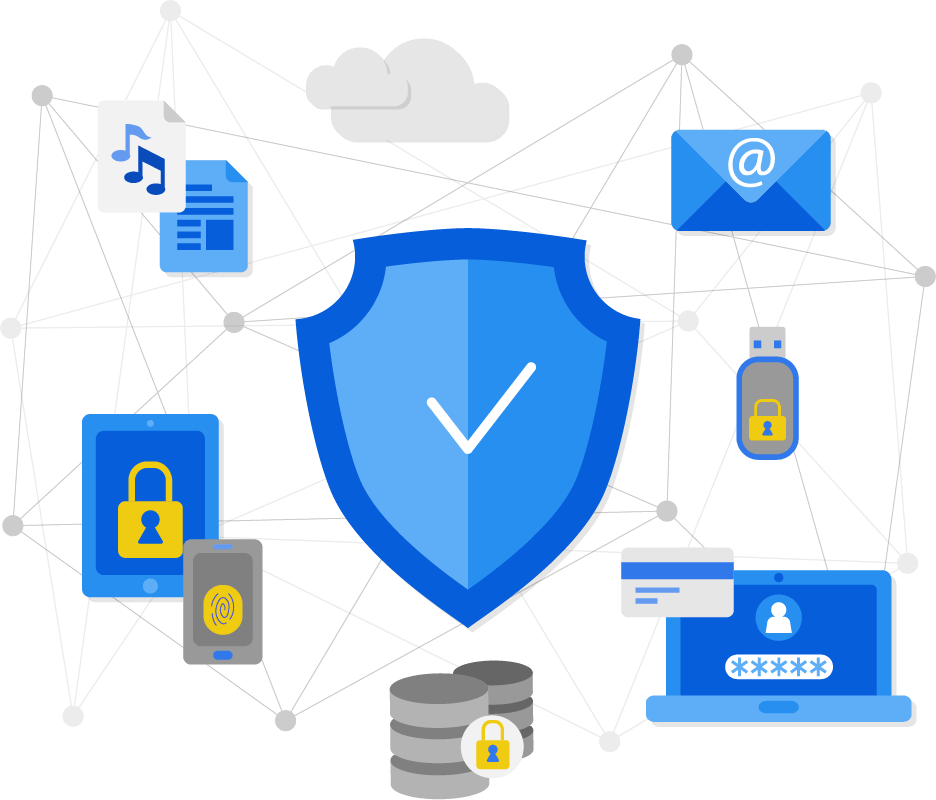 Let's Talk
Send us a message so we can connect. You can also call us at (310) 800-1472.
Locations
Beverly Hills Office:
9025 Wilshire Blvd, Suite 301
Beverly Hills, CA 90211
Encino Office:
16030 Ventura Blvd, Suite 490
Encino, CA 91436
Phone: (310) 800-1472
eFax: (310) 496-2565