Premier Tax and Accounting Services for Businesses and Individuals
We are a premier tax and accounting firm based in Los Angeles, CA with offices in Beverly Hills and Encino, offering a full range of products and services, serving the needs of clients in all 50 states. Achieve peace of mind knowing you have dedicated CPAs, EAs, and tax professionals on your side.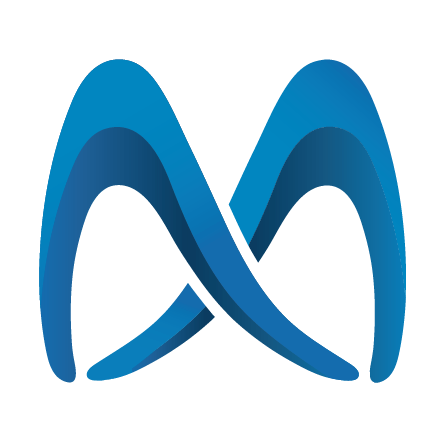 Receive More Info to your Inbox Instantly
Our Firm
Welcome to our website. We are a premier accounting firm offering a wide range of services for your business and personal finances. If you are looking for a blend of personal service and expertise, you have come to the right place. We offer a broad range of services for business owners, executives and independent professionals.
We can assist you with your personal or business income tax planning to minimize your tax liabilities, income tax return preparation to keep you in compliance, and resolution of income tax problems if you run into trouble with the IRS or the Franchise Tax Board. 
Our services encompass nearly every aspect of financial life. We are experienced in all matters of accounting and taxation, business formation, financial planning and investments, real estate and business sales. For start-up companies and new small businesses, we can assist you in forming your business, setting up your initial accounting system, as well as providing you on-going accounting support.
As your small business grows, we can provide part-time CFO services to oversee your growing financial needs and your accounting staff, business strategy services to ensure that your operations change with the changing business environment. We also provide business management services to ensure your finances are looked after. If you are in the entertainment industry, professional athletic industry or high net worth, we offer services to manage the smaller details of your financial affairs.
With offices in Encino, CA & Beverly Hills, CA, we servce the entire Los Angeles market. Our rates are affordable and we pride ourselves in quality work. We are experienced and we're friendly. Please call us or use the our contact form to schedule a free initial telephone consultation to discuss how we can help you.
Services
Our services are customized to fit your needs. For a detailed list of what we can do for you and your business, please visit our Services page.
About Us
Our firm was started by Alan Mehdiani and he continues to run the day-to-day operations with his team. Alan was born and raised in Los Angeles and earned his degree from the University of California, Los Angeles (UCLA). He is a certified public accountant (CPA), a license issued by the California Board of Accountancy. His passion is helping small businesses grow and watch them succeed.
Alan Mehdiani, CPA
As the lead Senior Accountant, Herber Palacios manages every aspect of our clients' needs. Having an extensive tax background, he is able to analyze and identify tax savings opportunities, and assist with planning and execution. He enjoys interacting with clients and finds their satisfaction as a personal accomplishment.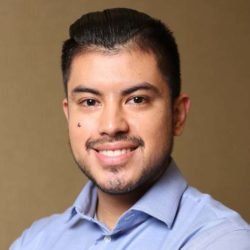 Herber Palacios
If you want to know more about us, please give us a call.
Tax, Accounting, and Financial Services
We provide tax preparation, tax planning, bookkeeping, financial statement preparation, payroll, and many other financial services.
With tax experts available year-round, let our team of CPAs, EAs, and tax professionals become part of your team.

Tax Preparation
We always seek to get you the highest possible tax savings so that you keep more of your hard-earned profits.
Tax Planning
The purpose of tax planning is to do a full analysis on a client's life and business, and get them to a better state where they are legally paying less in taxes.

Financial Statements
Financial statements and reports let you know where your business stands at any point in time.

Tax Resolution
If you owe taxes to the IRS or State tax authority, we can help negotiate payment terms or reduce your tax liability.

Bookkeeping
Maintaining good books will save you money in the long run and help you understand your business.

Payroll
Our Payroll Services will prepare your payroll so your company will never miss a tax deadline or pay the wrong amount in payroll taxes.

Business Formation
Select the optimal entity structure for your business and form your LLC or corporation with us.

Audit Representation
Whether the IRS, state, or local agency is auditing, our team will be by your side to make the process simpler.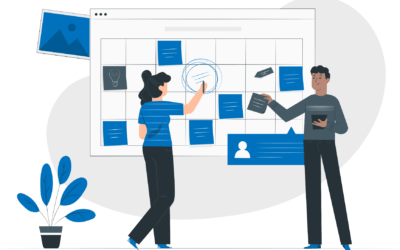 See the most common tax and filing deadlines and key dates that individuals and business owners should be aware of. While the list is somewhat long, it does not include every single deadline and due date, so please speak to a tax specialist if you have any questions or concerns.
read more
Success Stories From Our Clients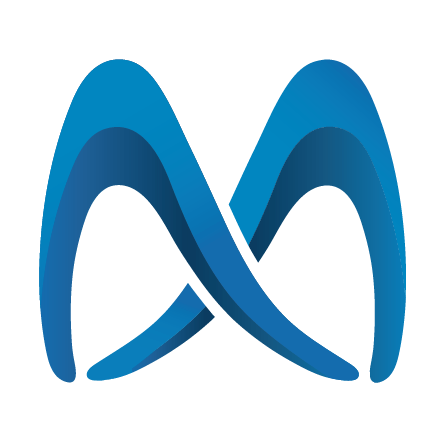 Highly Recommend! I've been going to Alan for several years now, and I'm extremely happy with his services. He spends his time explaining his knowledge, and not trying to rush me out the door. Very efficient, thorough, Honest and reliable. I will definitely be using Alan in the years ahead!

Last year a friend referred me to her accountant but I didn't feel comfortable working with him, so this year I decided to search somebody on my own. I found Mehdiani Financial Management through Google and I decided to give it a try based on the reviews on yelp. Herber is an amazing professional and he helped me clear every doubt I have. When it comes to filed for return taxes I always get confused and I need guidance and somebody to explain to me in detail what am I signing, and Herber was this person. I also worked with Christian Alvarez and he explained it to me in Spanish again just to make sure I understood everything (Spanish is my first language). I trust them completely with my documents and they went over everything with me, and try to help me get the best out of my return with what I have. I'm definitely going to use them again for next year tax return! HIGHLY recommend their services.

I've been using Medhiani for a couple of years now. Prior to that, I did my own returns and didn't see a need for a CPA. But when I started doing self employment work in addition to my day job, I didn't have the time to do my own returns anymore. I found Medhiani on Yelp and read the reviews and thought I'd give them a try. Never regretted it. Staff is friendly, professional, responsive, and most of all produce good quality work all for a reasonable affordable cost. I plan to use Mehdiani for other services and financial advice. Thank you to all at Mehdiani for your expertise and hard work!

I left a message for a "virtual" consultation as offered through Yelp and left a personal and detailed voice message regarding my business and personal tax...

At the end of the day.... I have to destroy all records: Had no idea that all "paper" would be held against me, even if you hire an #expert. Never under...

I can't say enough great things about this tax practice. I started my own business and was given all the wrong advice, a friend recommended Mehdiani Financial and they really helped me. I am 3 years into my business and I really owe it to them for keeping me afloat. They are handling all my bookkeeping and filed all my taxes. Highly recommend.

I highly recommend Alan Mehdiani and his team. They have always made my tax experiences positive and stress free. Alan has been doing my taxes for about 3 years now. He does a fantastic job of explaining what he is doing and why it is the best route for my business. You can tell Alan loves his profession and definitely puts in the time to listen and take care of business. I have his office handle everything, including my bookkeeping and my payroll. He is trustworthy and professional.

In 7 months I have become a city girl and there is nothing I dread more than driving when I visit home. What does this have to do with Alan Mehdiani, the...

Alan is superb. I have met with so many CPA's before making a final choice and Alan blew everyone out of the water. He articulates the complicated process of filing my complex taxes so well. He is kind and patient and has saved me so much money. He also gave me several different methods on how to maximize my savings for the upcoming year.I would highly recommend him to anyone who is looking for a CPA.

This was my first time filing taxes in the US and wonderful people from Mehdiani were very patient with me, the communication was great, and the most important part - I felt very stress-free. Thank you again!

To be honest you are not only an amazing account manager but also a fantastic human being. I am always grateful for your tremendous support, you really brought me out of poverty, months back I was reading some comments and reviews I saw so many comments review but God directed me to a post name Muriel Siebert where I took the phone number and she directed and helped me on how to invest so with that fear in my heart I decided to start with 500$ in 7days time I got 6500$ thanks so much for everything ma'am I really appreciate you if you are reading this message you can also try her on
Email: Email: murielsiebert176@gmail.com
WhatsApp: +1 (573)6544537 Would highly recommend this accounting firm to anyone who owns a business. They get it done and they get it done right. Great staff great communication and...

We've come to Alan for years now for tax guidance. As a small but growing business it's so important to get our taxes right, and Alan's team has always made themselves available to us to answer any questions, walk us through processes, and show us opportunities we would have missed out on otherwise. It's well worth it to have a quality tax accountant on your side!

After horrible experiences with other CPAs I found Alan who was recommended by a close friend who also had a nightmare experience with his CPA. Of course I...

Alan and his team are excellent. Always responsive, helpful, accurate, on time, and thorough. I'm not sure there is anything more you should or could expect from an accountant or financial firm. They are excellent in every way.

I've been an extremely happy client for over a year now. He gave us a great detailed and thorough consulation about each step we need to take in starting our new business, and was very patient. He handled the entire process and even did some business consulting with us (doesn't hurt to have your CPA be a successful business man as well). He took care of all the registration forms, licenses and followed up to make sure everything was set. He has completely simplified the entire process for me. He is now also handling our book keeping and payroll as well! His great advice in regards to business planning really helped as well.Alan is efficient, DETAIL oriented, patient and a pleasure to work with. I am very happy to have been referred to him. He knows almost anything and everything you would need to keep your business in good standing and it never hurts to save some extra $$ in the process!

Alan & his team are who you want on your side when filing your taxes for your business. They have helped me so much with my first company and have helped guide me to establish other corporations.Phone calls and emails are answered in a nice and timely manner. They have followed up with me multiple times when i forgot to submit something. I dont think my company would be here if Mehdiani and his team were not on my side.If you guys are reading this. Thank you for the last several years of your service and for always caring for me and my company.

I'm having a great experience working with this firm so far. I have done paid consultations and they answered all my questions in a thorough manner. Very friendly service and was easy to book an appointment. Highly recommend for any who needs tax advice. Thanks!

Absolutely great service from a great tax accountant. Alan is extremely informative and a pleasure to work with. Whether in person or on the phone, he takes the time to thoroughly answer my questions, simplifying taxes as much as possible. Not only is he exceptionally professional, but he is very personable as well. Not only do I have complete trust and confidence in him with regard to my taxes, but we've had many nice conversations about business and planning strategies, which I've really appreciated.I highly recommend Alan to anyone looking for a new CPA. Not only will you be happy with his services as an accountant, you'll get an invaluable addition to your professional team. Highly recommended!!!

HE lives up to his word! i would never trust anyone one else. not only is he kind and explains everything but he is also very professional and...

Alan is not just an extremely knowledgeable CPA, who makes it his duty to know absolutely every detail about tax issues, he is also one of the most ethical and honest people I have ever met. Additionally, his clients have told me that when they talk to Alan, they feel that their situation and they are the most important things to Alan and his team. Alan is truly a one of a kind professional. Working with him and his high caliber team is a privilege. Year after year, Alan does an excellent job on my taxes. His accounting office is so professional and kind. I am so thankful he offers a variety of services that I benefit from ie, financial planning/counseling, business advice and taking care of my taxes.Alan's knowledge, expertise, and desire to help his clients are what makes him a great CPA. I highly recommend him to anyone who needs tax, audit, bookkeeping or any other accounting services. Thank you Alan!

This was my first time filing taxes in the US and wonderful people from Mehdiani were very patient with me, the communication was great, and the most...

Highly recommend this accounting firm. They do it all. Happy client here. They offer different options based on your business needs, business planning...

Alan is a bona fide tax professional. After a handful of years of going to my old, stuffy, extremely old school CPA, I knew I needed a change. Alan's reviews speak for themselves so I decided to give him a chance last year for the first time and can confidently say I've found my new accountant!! There is such a stark contrast between my old Accountant and Alan. Besides being intelligent, working swiftly to get problems resolved, and being a subject matter expert, what I was most impressed with was the communication. Even during busy season, Alan made me feel like a priority and dedicated as much time as needed to get both my personal as well as Corp taxes done, and done right. Give Alan a chance, you will not be disappointed.

I can't say enough great things about this tax practice. I started my own business and was given all the wrong advice, a friend recommended Mehdiani...

In the past, I have always done my own taxes or gone to my union to do them. Thankfully, for the the last several years I have hired Mehdiani Tax...

The folks at Medhiani make filing taxes a breeze. Whether it's personal or business taxes I can't recommend them enough!

I am proud to recommend Mrs Eliana Russel for a selfless and reliable investment service, I was constantly looking for a reliable platform to invest and my friend introduced me to her platform and I realized this is the best platform to invest on because she maintains discipline in her investment,relationship and strategies to ensure the complete transparency and credibility of her investors. if you want to be financially successful invest in her platform now, Contact her Via:Email Elianarussel@gmail.com
WhatsApp: +17734138075 The perfect accounting firm for my small businesses. Everyone that I have worked with at this firm - Herber, Margaret, and Alan - have been patient, responsive, and all around easy to work with. For years, they have been preparing my tax returns (individual, corporations, and LLCs) and handling the bookkeeping for my business and real estate investments. More recently, I had questions about the new tax reform laws. I was glad to see that they were knowledgeable about the new rules and were able to provide me with useful advice and guidance. If you're looking for a new tax firm for your business or personal needs, these guys are it

Highly professional team. Quick to respond to questions and always gave clear answers. Responsive to our concerns. Tax returns carefully prepared and delivered in a timely manner. We will definitely come back for the next tax year.

Alan is a great CPA and very intelligent tax advisor. He is always available to answer my questions and is a pleasure to speak with. I really didn't know how bad my other accountant was until I started working with Alan.I am a business owner and taxes are a subject that make me nervous, but Alan always makes me feel at ease. He is patient and I never feel rushed working with him. During tax time, he goes through deductions that I may not have included in my QuickBooks to make sure I am getting the maximum deductions possible. It really shows me that he cares when he goes above and beyond. I highly recommend giving him a call.A few tips:1. If you get his voicemail, leave him a message. He always calls me back very quickly.2. Don't hesitate calling him even if you don't know what questions to ask. The first time I called him I had no idea what I needed to do, but he started asking me questions and helped me figure it out.

Highly recommend this accounting firm. They do it all. Happy client here. They offer different options based on your business needs, business planning budgeting etc. Love that everything can be done digitally. I used to spend hours in my accountants office but they are able to do everything digitally, saves me hours and I have peace of mind back, In regards to my taxes at least.

Amazing service, they have a super workflow to onboard new clients! I work mostly Herber and Christian, and they are fantastically fast.

Professional. Responsive. Timely.

Superb, professional and above all excellent communicators. They handle all my business (we have multiple corporations) tax filings and my personal taxes....

Alan is truly great at what he does. He offers very sound business and tax advice.He is immediately super friendly and he takes the time to listen to his clients. I have had some tough tax situations but he took me on as a client regardless and turned my situation around.He is interested in building long term relationships with his clients, and will work toknow your business which enables him to help you more effectively. I really could not have imagined finding a better CPA. His 5 star reviews don't do him justice.

Alan is not just an extremely knowledgeable CPA, who makes it his duty to know absolutely every detail about tax issues, he is also one of the most ethical...

Mehdiani financial is really the most knowledgeable accounting firm/cpa I have dealt with. I started a small business and they helped me start my...

I recently started a business and needed guidance. I had been told to form an LLC or Corporation, but had no idea which one to choose. I knew I needed to file taxes, but had no idea when the due dates were or what I needed to do to file them. I needed help pronto!After reading all of Alan's great Yelp reviews from both his Beverly Hills and Encino office locations, I gave him a call. I immediately felt relieved. Alan patiently explained the difference between Corporations and LLCs. I learned there is more than one type of corporation and Alan helped me understand why one is better than the other for my situation and helped me set it up.We talked about the tax requirements of being a business owner and the due dates for the filings. I learned that I was already behind on issuing 1099s to my independent contracts, so Alan put the petal to the metal and got that process rolling for me immediately. Very quick turn around time and very clear communication the entire time.Alan is a lot more than a tax accountant. He is a great business advisor and I would even say has become my business coach. With Alan and his associates, you can expect high quality work and high quality results. I didn't go to H&R Block because I wanted a true professional and that's exactly what I got.You've heard the saying "You get what you pay for", well with Alan you get A LOT more than what you pay for. He's worth every penny and more! Thanks Alan!

I thought I had a great tax person. That was what I thought.And then I met Alan.WOW. What an amazingly knowledgeable and thorough guy. First, he...

We're a startup company and are extremely grateful & pleased to work with Herber Palacios and Patrick Unico of Mehdiani accounting. Herber is able to relate...

Amazing service, they have a super workflow to onboard new clients! I work mostly Herber and Christian, and they are fantastically fast.

Alan and his team of accountants are young, friendly, energetic, and intelligent. They are approachable and easy to talk to. Communication has always been simple and timely. I have given me the attention I need and they have taken the time to explain matters to me clearly. They are more than tax preparers to me and my business -- they are my small business tax experts and consultants. It's a pleasure for me to write this review and I highly recommend them.

I have been using Alan's services for over 5 years now. He is passionate for what he does, knowledgeable, and up to date with all the changing tax laws. He...

Alan has done my business and personal tax returns for a few years. I switched to Alan's firm when I decided to change my previous CPA because I had received an extra demand from IRS due to a tax return that they had filed. Alan contacted IRS and besides wiping out that claim, he got a noticeable refund back for me from IRS. I am very satisfied with his entire staff.

Mehdiani financial is really the most knowledgeable accounting firm/cpa I have dealt with. I started a small business and they helped me start my corporation and file everything efficiently. I've been working with them for 5 years now and they are always up to date on all tax credits and all the new laws (which seem to be changing constantly). Everything is digital, everything is organized and everyone on their team is equipped with making sure everything is filed properly and on time. Feels good not to have to worry about this part of my business and know it's being taken care of perfectly.

So far they've been very professional. They have a streamlined onboarding system that minimizes anxiety. So easy! Hope they'll continue like this as we move...

Superb, professional and above all excellent communicators. They handle all my business (we have multiple corporations) tax filings and my personal taxes. We switched over during Covid since our accountant seemed to be all over the place and I am glad we did. Everything has been on zoom, which worried me at first but I am so pleasantly surprised. They were able to explain everything so clearly and were so on top of it. I found my forever CPA!

Alan & his team are who you want on your side when filing your taxes for your business. They have helped me so much with my first company and have helped...

Improve your cryptocurrency with a trusted account manager it's what can make your dreams come through. For me Mrs Rochelle Nelson has the best trading strategies to win. I never believed on any post recommending online trading until I gave her a try and the outcome was great for me. I made a whole lot of profit....! I invested $1,000 to earn $12,000.
I recommend her to anyone looking to earn in Crypto through her via
Email:rochellenelson571@gmail.com
facebook"Rochelle Nelson
WhatsApp:+13016159610 Thank you Mehdiani team! These guys have been our company's backbone for years with tax preparation and accounting.

Amazing cpa. They structured my company's finances like a charm. Could not emphasize any more how great their service is. Just updating my previous review to confirm that I am a satisfied client now. Alan's personal service and his staff assistance is tops! I have been a client of Alan's firm for quite some time now and I have been incredibly happy with their services and professionalism. Alan and his team are thorough and detail oriented. All of my work is always done in a timely manner, even during their busy tax season.Alan has been very aggressive in finding me tax deductions and he's always optimizing my tax liability.Th best part of my experience is how friendly and patient he is. He answers all of my questions in laymen's terms. I would highly recommend him and his team to anyone who is in the market for an incredible CPA.

I could not be happier with the customer service I get from Alan and his staff. I am not computer savvy at all. Alan and his staff showed me how to do...

I can't say enough great things about them! Herber, Lenni and Bret have been so helpful. They made the whole process of filing my business and personal...

Its breath of fresh air to work with someone young, patient, and friendly. Alan is sharp and easy to work with. He asked all the right questions to get me started. He answered all the questions I had as well. He was genuinely a pleasure to work with.I have started a new company, so when I went to Alan, I didn't know exactly where to start. He helped me get organized with my bookkeeping and payroll, and explained to me the tax implications of my business.I felt like Alan understood where I was coming from because he is a business owner himself. We talked about a lot more than just taxes. To me he's a well rounded business advisor as well. Thank you Alan!

Alan is a terrific accountant and an exceptional tax advisor. I am very pleased with his professionalism and the service he provides. He always answers my questions quickly and goes above and beyond to make sure I am doing what is most advantageous for my situation. Whether it's savings the most on taxes, or making sure I am staying out of trouble, Alan always has my best interest in mind.If you are looking for a new accountant or not happy with your current one, I highly recommend Alan.

Filing taxes is not one of my favorite things to do, but luckily Alan and Herber made this process the best experience I have had. They helped my husband...

Alan is an incredibly intelligent tax accountant. I have never met someone as well rounded and knowledgeable in business. I went to him initially to incorporate. After meeting with him, he helped me establish a bookkeeping system with QuickBooks that made tracking my income and expenses easy.During tax time, he helped me make sure I got every deduction possible to lower my tax bill. He is extremely patient and spends all the time needed to make sure I am saving as much as possible. I never feel rushed with him.Later I started hiring employees and had no idea how to pay my employees. I called Alan and he got me setup with an organized payroll system. No extra charges for direct deposit either.The best part was, when I called Alan randomly a few weeks later about potentially hiring an independent contractor for a portion of my business, who was here on a work visa, he immediately knew which forms to give me. He is always very accessible and quick with getting back to me.

I've been working with Alan's firm for several years now and I can't say enough great things about them. They have a great team with excellent communication and really friendly service. I trust their work and highly recommend them for taxes, bookkeeping, and all other accounting services.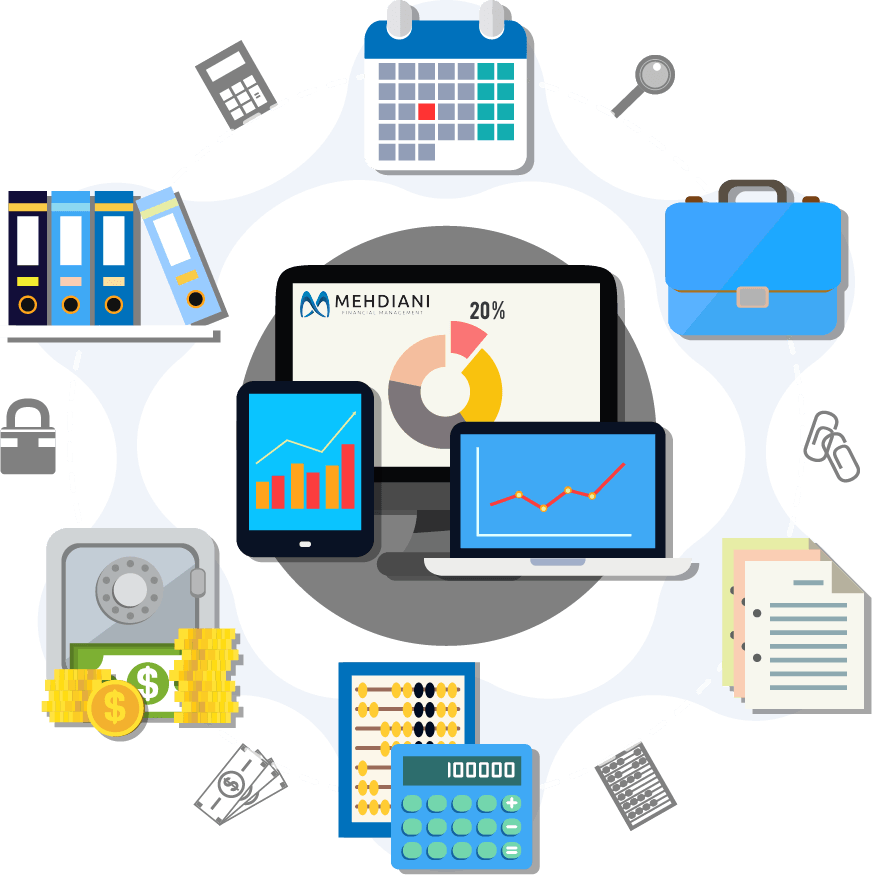 Free Business Tax Consultation
We are happy to provide an overall tax evaluation for your company free of charge whether you decide to use us or not. Mehdiani Financial Management is built on three core principles:
Excellent customer service – Should you have a question or concern, our pledge is to address them clearly and patiently.
We are dedicated to saving you money and providing you with the information you need to succeed.
Keep more of your hard-earned dollars via tax planning, top-notch bookkeeping systems, and full-service assistance with all of your tax, compliance and organizational challenges.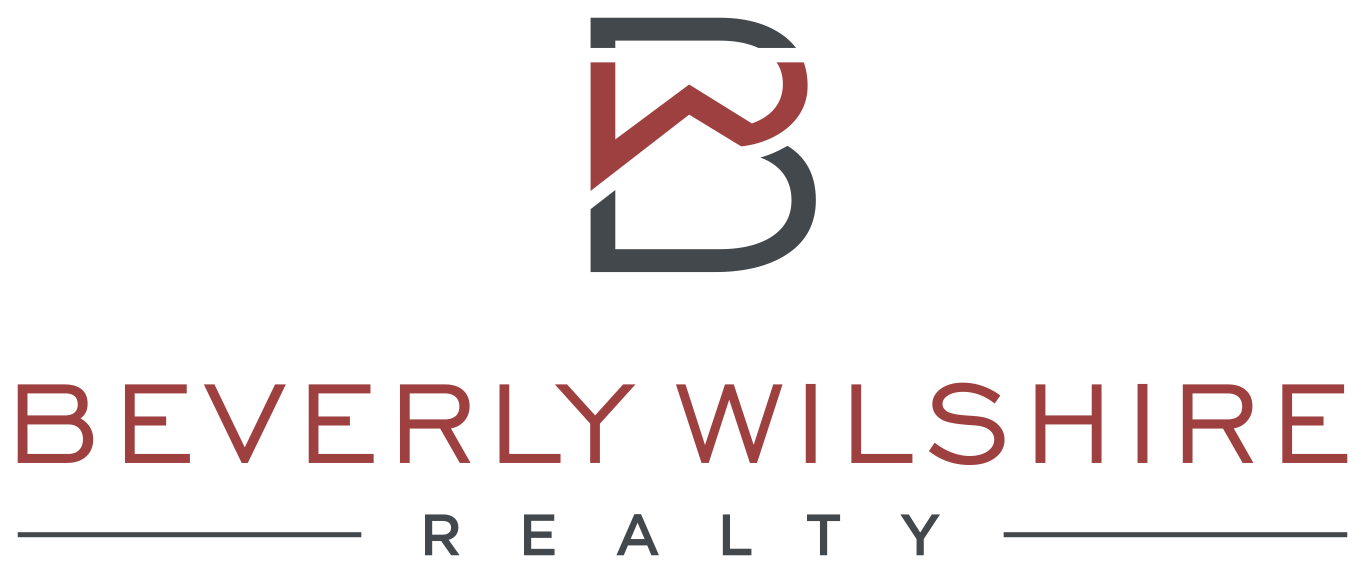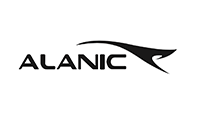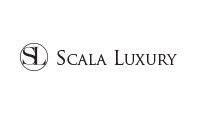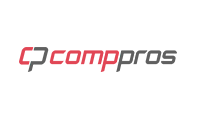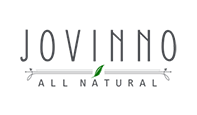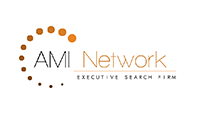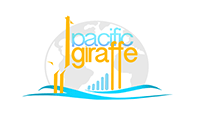 Locations
Beverly Hills Office:
9025 Wilshire Blvd, Suite 301
Beverly Hills, CA 90211
Encino Office:
16030 Ventura Blvd, Suite 490
Encino, CA 91436
Phone: (310) 800-1472
eFax: (310) 496-2565