2019 Tax Season Is Here
Let's get your taxes started
You can count on our experienced tax professionals to help maximize your deductions and take care of your taxes—no matter how complex or involved. Schedule a call to find out how easy it is to work with us.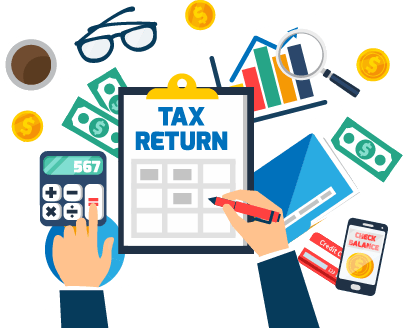 "An exceptionally bright tax firm with a true commitment to helping business owners like me actually understand the logic behind certain tax strategies and bookkeeping methods. I highly recommend them to other business owners looking for accountants who are smart, tech-savvy, and still personable."
"This is the tax firm of the future. With accountants that understand and utilize technology, the finance side of my business is streamlined and easy to maintain. Their team is detail-oriented, smart, thoughtful, resourceful, and they get it done."
"I needed guidance on how to setup a corporation and run my new startup, so I contacted them for guidance. They helped me setup an S corporation, manage my bookkeeping and payroll, and make sure my taxes are filed properly and on time. I've been extremely satisfied with my experience every step of the way."
We're always a phone call or email away if you have any questions or concerns.
We've compiled the following frequently asked questions to address some of the most commonly asked questions. If your questions are not addressed here, contact us and we'll get back to you with answers.
We feel that our company has paid too much in taxes over the years. Are there any tricks to reducing our tax burden?
There is no substitute for great tax planning, and while not a "trick," saving money on taxes starts with that. Mehdiani Financial Management has custom-tailored tax planning services for individuals and businesses. Please call or email your tax professional at Mehdiani Financial Management for more information.
Can you help us determine the best structure for our company?
Absolutely! We offer a broad range of business services. Whether your business needs to be incorporated or some other type of entity, we can advise you on the best tax-saving structure. If incorporation makes sense, we can help you with those needs.
What do I need to get started?
Contact our professional staff at Mehdiani Financial Management by phone or send us a message and we will schedule a call to discuss your needs.
What kinds of information do you need to service my account?
For your business, we will likely need bank statements, receipts, and invoices. The more financial information we have on-hand, the better. Please remember that you may always contact us to ask questions as to documentation that may be needed.
How do I know that our company information will be kept confidential?
At Mehdiani Financial Management we are extremely careful to keep your financial information secure. We use state-of-the-art encryption technology, secure firewalls, and antivirus tools. We also have the advantage of having "real people" constantly keeping track of your account.
Is it possible for me to just mail copies of my records?
Yes! We will scan your documents for you into our secure file system. Please call or email your tax professional for more information on this service.
Our Senior Management Team
Alan Mehdiani, CPA
Founder & CEO
Alan founded Mehdiani Financial Management realizing that there is a need for tax and accounting professionals with the tech-savvy to keep up with today's entrepreneur. Technology has changed the industry on many levels, allowing for increased time efficiencies and access to more business data than ever before. Most local accounting firms have not been able to keep up with the changes, passing these inefficiencies to their clients. That is where Mehdiani Financial Management stands out and how we are looking to become the leader in the industry. We have the ability to become your full back office solution without ever stepping foot into your physical office. With simple tools like email and newer technologies like online banking and cloud software, we are able to manage your back-office tasks efficiently and accurately, with minimal input from you and your staff.
Alan understands entrepreneurs because he is an entrepreneur. With his background and specialized knowledge, he excels in his passion for helping businesses. He earned his degree in Business Economics and Accounting from UCLA and began his accounting career with Grant Thornton LLP, the 5th largest accounting firm in the world. Alan is a licensed CPA (Certified Public Accountant), registered with the California Board of Accountancy, a member of the AICPA and a member of the CalCPA. As a CPA, he is required to complete 40 hours of continuing education annually, which ensures he is up-to-date with the most current tax and accounting practices.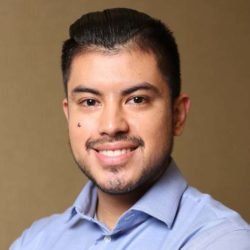 Herber Palacios
Senior Accountant
As the lead Senior Accountant at Mehdiani Financial Management, Herber Palacios manages every aspect of our clients' needs. Having an extensive tax background, he is able to analyze and identify tax savings opportunities, and assist with planning and execution. He enjoys interacting with clients and finds their satisfaction a personal accomplishment.
Herber has been in the tax preparation industry for over 10 years. He has a passion for helping others and overcoming professional and personal challenges. He excels at working with small to medium-sized businesses in a variety of facets, including maximizing tax savings and developing proper structures and strategies to achieve their specific goals.
Locations
Beverly Hills Office:
9025 Wilshire Blvd, Suite 301
Beverly Hills, CA 90211
Encino Office:
16030 Ventura Blvd, Suite 490
Encino, CA 91436
Phone: (310) 800-1472
eFax: (310) 496-2565